A Thumbs-up from Mike Rowe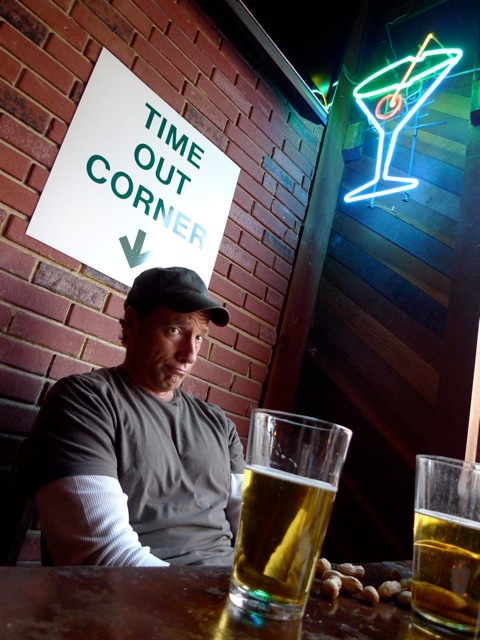 A THUMBS-UP FROM MIKE ROWE
I didn't write this book for cocktail geeks (although they may, in fact, get a lot of enjoyment out of it – and I count myself among their ranks). I wrote it for the average person, someone who is curious about the world of fine cocktails but unsure of where to start or how to go about mastering the basics. To me, no one personifies that quality of the guy-next-door, everybody's friend, and eager apprentice, than Mike Rowe.
Mike is best known as the host of Discovery's long-running "Dirty Jobs with Mike Rowe," the voice of "Deadliest Catch" and the Ironman competition, commercial spokesperson, and public speaker. The guy even spoke before Congress recently about the importance of retaining US manufacturing jobs. All those things aside, his project that's most fascinating to me is mikeroweWORKS – a web community advocating skilled labor, rebuilding our crumbling infrastructure, and helping American tradesmen find work. A noble cause, indeed.
Mike's earnestness, wit, and passion for learning a craft embody a lot of what "Home Bar Basics (and Not-So-Basics)" is all about: taking matters into your own hands, trying to make something you can enjoy and be proud of, all while having a hell of a lot of fun. And after a long day at work, many of us (including Mike) look forward to unwinding with a delicious adult beverage. Or two.
He reviewed an advance copy of the book recently and had kind words about the content, illustrations, and layout. He was also intrigued by the book's water-resistant and tear-resistant paper stock. After all, drinkmaking can be a messy job, if not downright dirty.
As his endorsement, Mike says: "Much of my good fortune has come from the simple fact that people think I'm smarter than I am. This little book has done much to perpetuate that myth. I remain grateful, and thirsty."